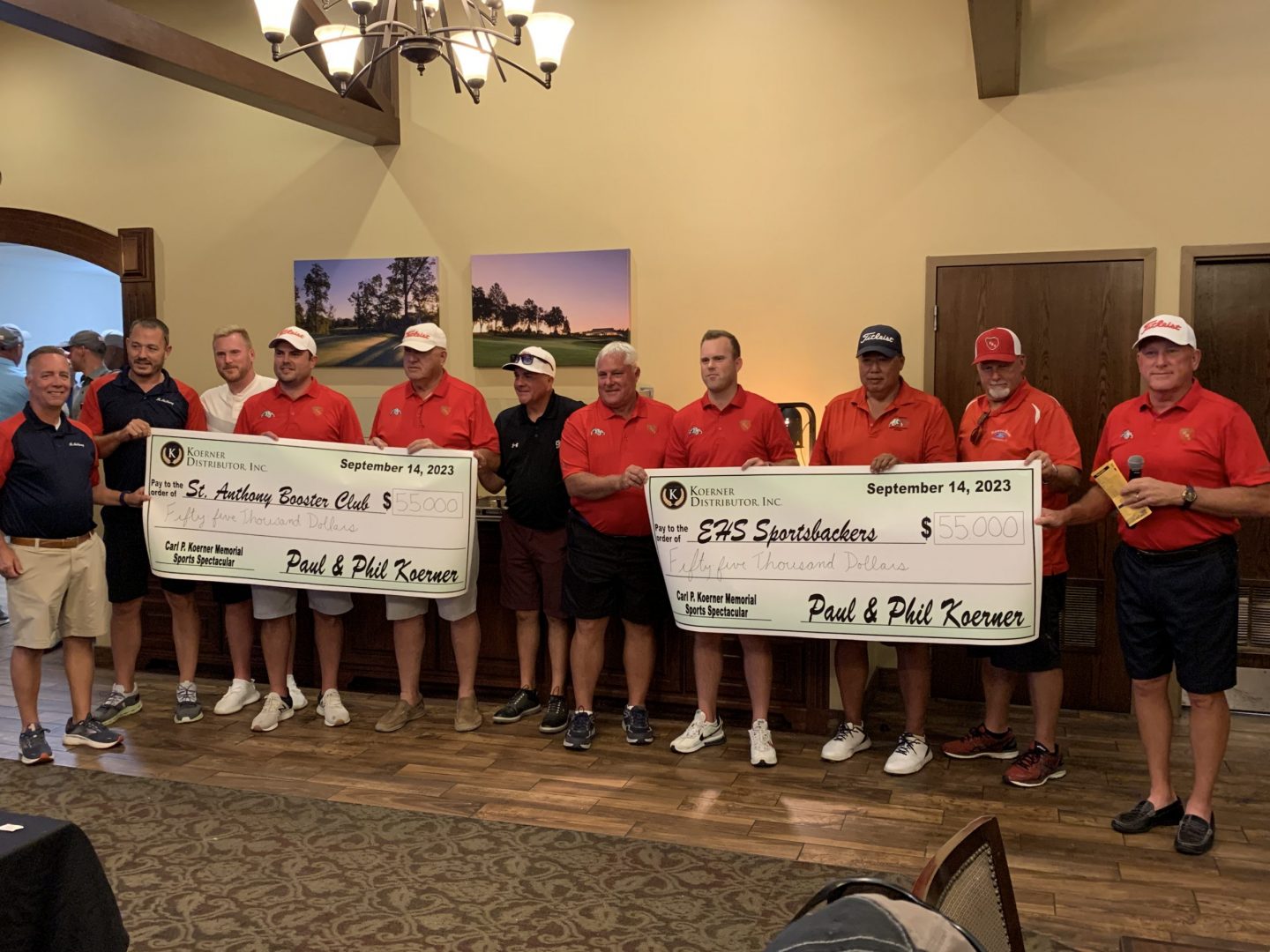 The 30th annual Carl P. Koerner, Jr. Memorial Sports Spectacular
This year, we are honored to announce that the largest amount of money ever generated by the event was raised. This year's golf outing generated $55,000 each for the St. Anthony Booster Club and for the Effingham Sportsbackers, and was hosted at the Effingham Country Club. This money helps to support the sports teams at both St. Anthony and EHS.
This event was begun by Carl Koerner and EHS Principal Russ Marvel and has been continued through the years by the Koerner family and the two booster groups. The total raised through the years is almost up to $1.5 million.
Thank you to everyone that came out to help make this possible!